Congratulations to Micheal & Lachlan Ritchie, Revolver for taking out the inaugural Ensign Yachts 'Country of Origin' Estuary Series in the PITTWATER Regatta this weekend. A wonderful weekend was had by all even with the light winds on Pittwater.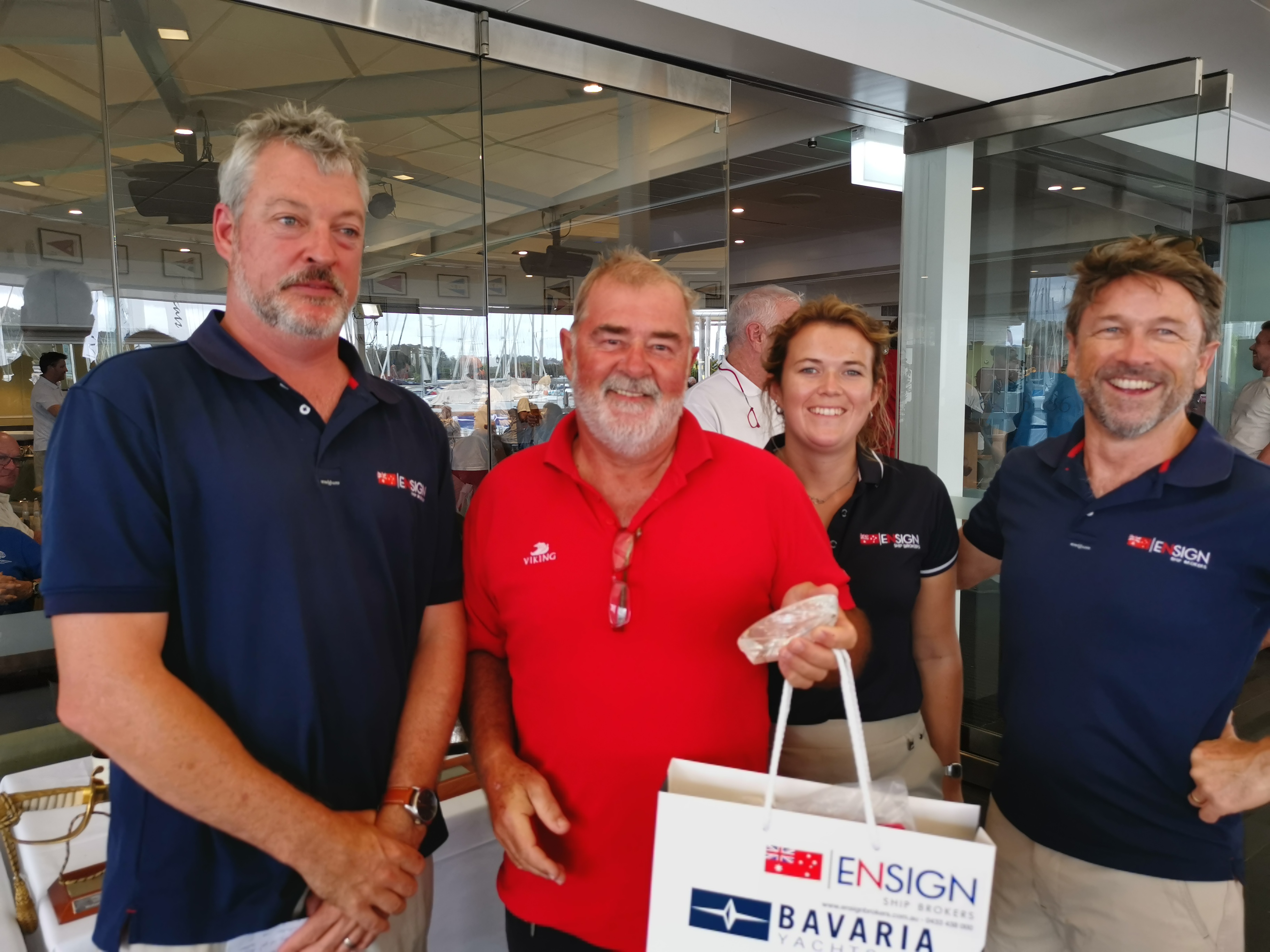 Great fun was had back at the RPAYC after the two days of racing, with the Aston Martini's Crew Party on Saturday afternoon entertaining crews well into the night. Sunday saw much better condtions inshore and offshore with a full house back at the Club for the presentation of the weekends 9 divisions race results. A must do annual event! Get your teams together for February next year!
Thanks to all the competitors sailing yachts from all over the world including Australia, France, Turkey, USA and Germany. A special thanks to the RPAYC for hosting with additional support from the RMYC helping out on course. Special thanks to our generous sponsors Helly Hansen, North Sails, Club Marine, Ruel Rigging, Vacuwash and Kreyfarer Ceramics for the wonderful prizes. More info and photos of the event to come …. If you would like your own boat immortalized on Kreyfarer ceramics highly acclaimed jugs or ornamental ceramics, don't hesitate to get in touch with Ensign Yachts to make it happen. You can see the Perpetual trophy on display at the club. View the weekends full results here...
If you are interested in the photos taken on the day please reach out. We hope to build in a team event into the series next year with boats of the same country of origin fighting it out against rivals. Stay tuned for developments.