Entries are now open for the two exciting new curtain raisers for the 2018 east coast offshore sailing season – the Club Marine Pittwater to Paradise Regatta and the Bartercard Sail Paradise series.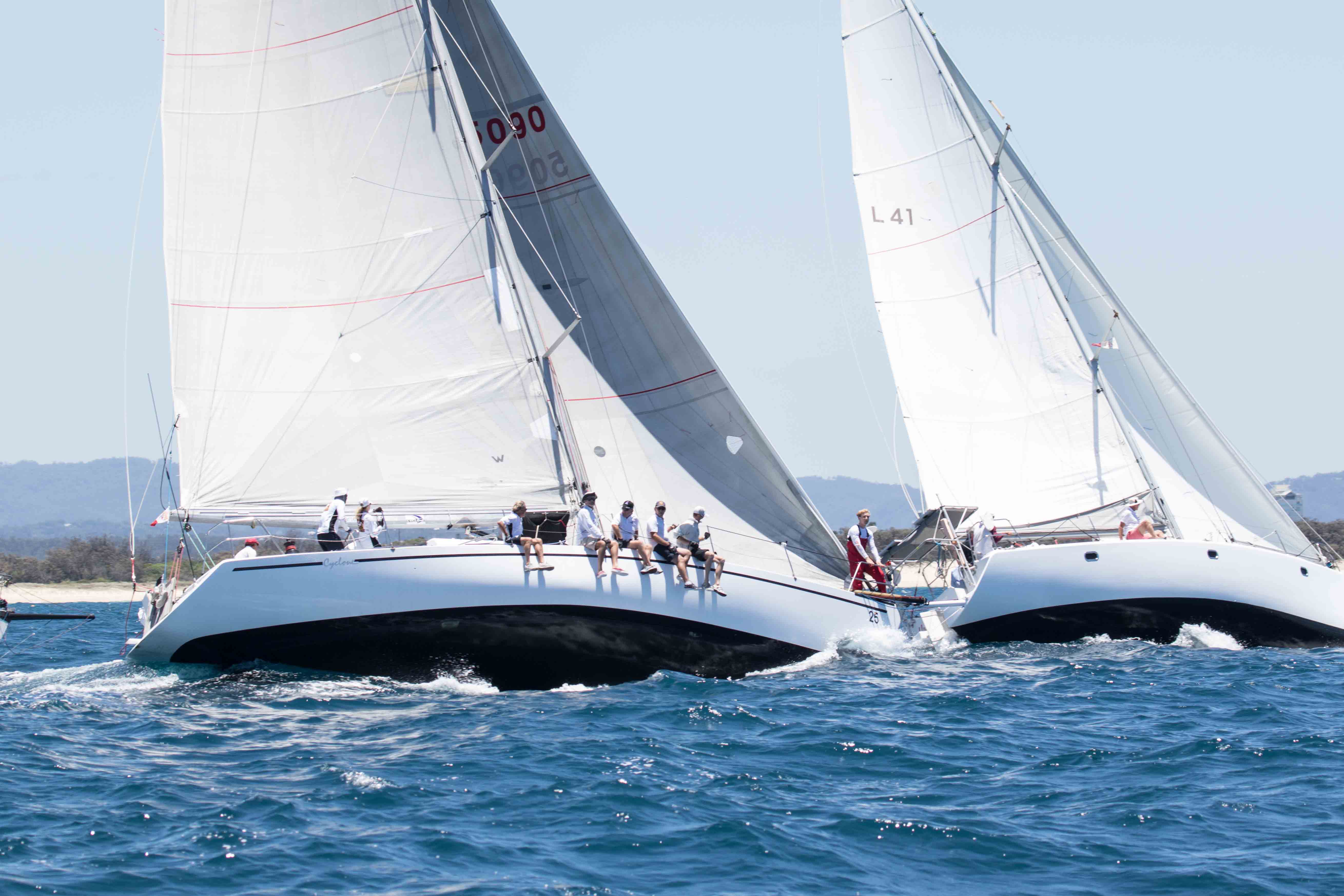 Australia's east coast offshore sailing scene will take on an exciting new look with the staging of the Club Marine Pittwater to Paradise Regatta to start out of The Royal Prince Alfred Yacht Club on January 2, 2018.
The 370 nautical mile Club Marine Pittwater to Paradise race will start off the entrance to Pittwater, in Sydney, and finish off Main Beach on the Gold Coast while Bartercard Sail Paradise will be decided over four days of racing from January 6 to 8. The courses for Sail Paradise will be set just off the surfline of the Gold Coast's famous sandy beaches with a full range of passage and windward/leeward courses.
Both events are open to the full spectrum of offshore racing yachts – from the upper echelon of racing monohulls and multihulls through to cruiser/racers.
2018's Bartercard Sail Paradise Series will also incorporate the Queensland Sports Boat State Championships, with over 20 vessels expected to participate. RPAYC members are invited to compete in this series whilst fellow members compete in the offshore series as part of the overall Pittwater to Paradise Regatta.
Southport Yacht Club will host a series of special on-shore social events at the conclusion of the Club Marine Pittwater to Paradise regatta and during Bartercard Sail Paradise. And, with it being high summer, a relaxing and festive holiday atmosphere will prevail at the club and across the Gold Coast.
For further information, or to lodge entries, go to:
Bartercard Sail Paradise, Southport Yacht Club:www.sailparadise.com.au
Club Marine Pittwater to Paradise, Royal Prince Alfred Yacht Club: www.pittwatertoparadise.com.au